Invitations
Invitations are designs that can rise to every occasion. You can create an invitation for almost any event, big or small, primarily to inform and ensure guests, and secondly, to give your audience a feel about what they are up to if they go to your event. Printing your own personalized invitations are a ideal way to demonstrate importance and prestige for your event or business.
These announcements come in several designs. A flat invitation is for brief messages. These are perfect for business promotional materials. It will let your market get all the important information right away. A folded invitation is used when you need more space for graphics or text. A foil invitation is for business owners who require something flashy and truly eye-catching.
Multiple thick stocks with many paper options
Fast printing turnaround
Let Win2win print, address and mail your cards for you with our direct mailing services
Custom printing available for your extra special projects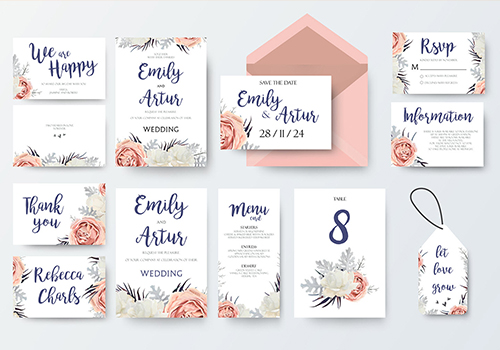 Personalized invitations give more impact to your recipients since these add appeal to your usual party invites. Whether a business or personal event, hosting a seminar, a baby shower, a wedding, a birthday party, or a religious ceremony, an invitation is the best way to attract attendees. Keep Win2Win in mind to print your announcements to share your good news. Got questions? Give us a call at 847-813-6587 and we would love to assist your with your marketing and promotional needs in Chicago.
More Products