So, you might be asking yourself, which shipping carrier is best for me? When it comes to shipping, people find it difficult to choose the best shipping carrier. Although there are plenty of shipping carriers out there, only three are actually worth the cost. USPS, UPS and FedEx are three most popular shipping carriers out there and for good reason. However, if you have not used the services of any of these shipping carriers, then it is crucial that you read this post to select the best shipping carrier according to your requirements. Now, let's look into which shipping carrier is best for you!
USPS
USPS stands for the United States Postal Service. It is different from the other two shipping carriers due to the fact that it is a government agency. The USPS tagline wherein the company states that it would offer postal services regardless of snow or rain to all United States residents has catapulted it to great heights. This shipping carrier will deliver those important documents or whatever you send within no time. Many merchants throughout the United States choose USPS to ship light and small products. But, the shipping carrier is not the best choice for every situation.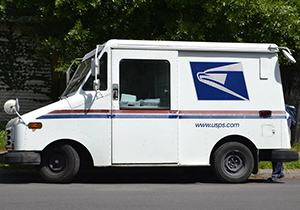 A wide range of delivery services are provided by USPS. These cover international mail, domestic mail, and more. Packages are shipped within two to three days most of the time within the United States through USPS. There are options for international shipping too. Moreover, there are other services as well which are offered by USPS. These include shipping to the military, free shipment pickups, free shipping insurance for about a hundred dollars when you send packages through the Priority Mail Express.
You can even request for customized envelopes and stamps. If you are wondering about the cost of shipping using USPS, then it is important to remember that the shipping destination influences the cost of shipping significantly. The best way to take advantage of affordable services by using Shipping Easy and Stamps.com to use the services of USPS at the right time.
Benefits of Using USPS:
• Offers delivery on Saturdays
• Free pick-up services
• Directly delivers mail to PO boxes or mailboxes
• Considered to be the most affordable option for sending small packages
Cons of USPS
• Offers minimal tracking options
• Customer support is not as good as other options.
UPS
UPS is another extremely popular shipping carrier. Chances are that you received your Amazon purchase from UPS as the company is known to deliver Amazon purchases. You might have even come across the UPS brown trucks as they make their way around your neighborhood. UPS stands for United Parcel Service. If you are looking for fast and secure delivery, then UPS is your best option. The shipping carrier ha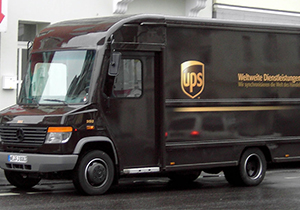 s become a favorite among ecommerce merchants due to the high-quality tracking system of UPS. The comprehensive tracking system makes it easy for merchants to keep track of their sales.
There are some cons to using the services of UPS such as higher prices as compared to USPS. Domestic and international shipping is a breeze with UPS. With options such as freight transportation, ground delivery, air shipments, and express shipments. You can choose the service that suits your needs best with UPS.
Benefits of using UPS:
• No such thing as a holiday peak surcharge
• Amazing tracking services
• Offers affordable services for heavy shipments
• Express shipping is guaranteed
Cons of UPS
• Extra costs for Saturday deliveries
• There are no free package pick-up services
• Is relatively expensive
FedEx
FedEx is famous due to its compelling marketing efforts. The shipping carrier giant knows how to market itself in the world of today. Although there are not many differences between UPS and FedEx,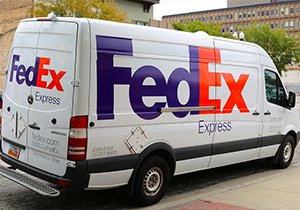 people seem to consider FedEx as being a class apart. One of the main reasons why merchants opt for FedEx is location. With delivery service options throughout the world, FedEx is one of the most popular shipping carriers out there.
Benefits of Using FedEx:
• Options to negotiate pricing for larger shipments
• Offers Saturday delivery
• Impressive tracking system
Cons of FedEx
• Fewer branches across the globe
• Can be costly
• No free pick-up services for packages
Conclusion
USPS, UPS, and FedEx offer phenomenal services. They all have their own pros and cons. In order to choose the best shipping carrier, you need to know what you are looking for and which shipping carrier is best for you. Understand your news and budget to choose the right shipping carrier. Did you know that Win2Win does shipping not only for promotional items out for your printing services?