---
10 Reasons to Have a Blog on Your Website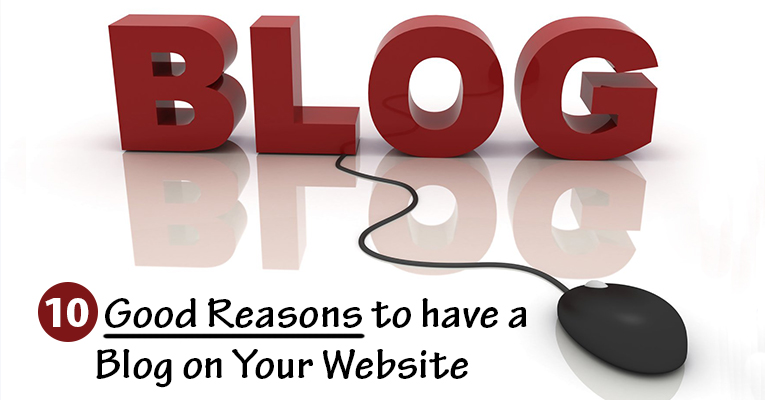 Have you been looking to have a blog on your website? Businesses these days are setting up blogs as they help generate traffic, improve customer loyalty, customer retention and much more. However, blogs are not limited to large businesses, as small businesses can also create a blog on their website to promote their products, services, events, updates and much more. Interested people can also subscribe to the blog and receive a notification whenever a new blog is posted.
Here are the top 10 reasons why small businesses should have a blog on their website.
1. Increase Search Engine Traffic
Blogs can take advantage of search engine optimization and increase traffic. It is the easiest and most cost-effective way to generate traffic. The traffic that is generated through the search engine due to search engine optimization is referred to as organic traffic which is the best way to generate traffic for your website. The more blogs you post, the more chances of the traffic increasing.
2. Humanizes the Brand
Businesses need to be humanized if they are to succeed. After all, a business is being run by humans. Hence, it should also behave like one. When small businesses post blogs on their websites, it helps visitors connect with the brand and engage with it.
3. Supports Social Media
Blogs are an important part of social media as they are promoted on all the social media accounts of the business. They are vital for sharing information which normally cannot be shared on social media. Furthermore, there are certain restrictions on social media which a business will not have to face if they are to have their own blogs. For example, Twitter only allows a certain amount of characters which might compromise the message which the business intends to share.
4. Showcase Your Expertise in the Industry
A blog is a great way to showcase your expertise in the field. No matter which industry you might be working in, it is important to have a blog. It shows that you are the market leader and confident in sharing critical information. This information allows improves customer loyalty, promotes healthy competition and even improves search ranking. Google ranks tutorial blogs the highest which could also be beneficial for you business.
5. Helps Improve the Conversion rate
When customers or visitors see blogs, it shows that you have been in the business for a while and are respected in the field since you provide insights into the industry, your business or what you stand for. All of these things help improve conversion rates. Customers want to buy from a business that is vocal and has an identity of its own which is something only blogs can accomplish.
6. Generates Inbound Traffic
Inbound links can be placed in all the latest blogs which can help generate inbound traffic to older or even newer blog posts. It is a great way to generate traffic and it shows that you as a business have concisely provided information that is of use to customers and viewers.
7. Helps Include Your Business in Long Search Query
The best way to generate more traffic, boost sales and improve search rankings is by writing blogs and when you actively post blogs that cover just about every single issue in the industry, it helps include your business in long search queries. It shows the commitment which a business has taken to dedicated it's time for its blog.
8. Increases Leads
At the end of the day, leads are one of the reasons why one would start a blog in the first place. Therefore, when you write a blog on your website, it increases leads, which in turn leads to increased sales. Businesses should aim for more than 500 words as it increases the chances of boosting the amount of leads. More content leads to more information about customers, more queries from customers and an overall image of a business that cares about its customers.
9. Facilitates Discussion
Blogs are vital for facilitating discussions. These discussions help the business to become discovered by others. Websites that focus on discussions are ranked highly on Google Search Engine and other search engines as well. Marketing that allows for learning and dialogue is considered to be the most effective.
10. Allows the Business to Provide Its Take on Things
Sometimes, a business might disagree with the practices in the industry or support certain issues such as for gender equality and other issues. Blogs provide a great platform to the business to voice its opinions and create goodwill among customers.
It is important for a business to provide its take on things and stand out in the industry. When a business is true to its vision and what it stands for, it provides the business with a competitive edge over other businesses.
Conclusion
We live in the age of the internet and information. The internet is a place where anyone can share just about everything. Blogs and articles provide businesses with the power to make the headlines on the internet. It is never too late for a companies to create a blog. It's the ideal place to give tips, advice and ideas.  Take a look at our blogs at Win2Win for the perfect example or explore some of your fabulous promotional items.
Recommended Posts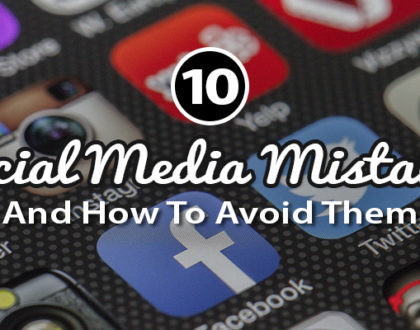 August 21, 2020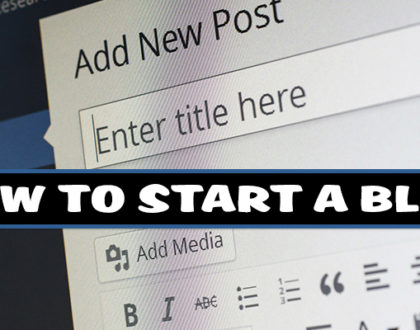 August 21, 2020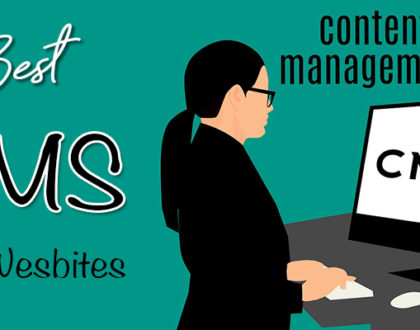 December 13, 2019